Termite Inspections & Treatment in Belmont and the San Francisco Bay Area.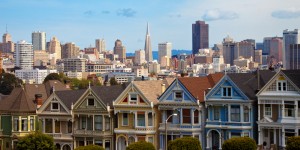 Your client's home is the most important asset they have, so when you need a pest inspection, treatment for termites or wood boring beetles; we are the company you want!
We've been in business for over 20 + years, specializing in Residential & Commercial pest inspections and construction. All our experienced staff are certified and licensed. We only use the best materials available, and we participate in ongoing training and safety seminars to ensure the procedures we use are up-to-date in style and technique.
We are fully licensed and bonded, and offer a warranty and insurance for all services provided. We have your written report to you within 24 hours of your inspection. We specialize in large commercial buildings. Our inspectors can inspect multiple buildings in one day. References can be provided.
Our services include:
Pest Inspections
Residential or Commercial
Chemical Treatments
Fumigation